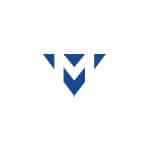 Gareth Baird
Job Title:
Chairman of the Moredun Foundation
Biography
Gareth Baird was appointed Chairman of the Moredun Foundation in December 2020, previous Chairman of the Pentlands Science Park.
A Kelso based farmer, Gareth is a Fellow of the Royal Agricultural Societies, RSA and is Deputy Lieutenant for Roxburgh, Ettrick and Lauderdale.
Gareth holds a number of Director appointments, including Scottish Commissioner for the Crown Estate (2004 – 2019), Chair of the Scottish Enterprise South of Scotland Advisory Board (2008 – 2015), Scotland Food and Drink, Director (2007-2019) and Grainco Ltd, Vice chairman (2005 onwards).