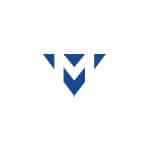 Dr Peter Harlech Jones
(BVSc, MRCVS, DL)
Job Title:
Board Member - Moredun Scientific Ltd.
Biography
Peter graduated from the Faculty of Veterinary Science at Liverpool University in 1971. He then spent several years in veterinary practice in the UK and Canada prior to moving to the Animal Health industry.
He has held senior appointments in research and regulatory affairs in multinational companies, working both in Europe and the United States.
Subsequently he was Head of the Veterinary Division at the European Medicines Agency (EMA) in London and then Executive Director of the International Federation of Animal Health (IFAH) based in Brussels.
In 2012 he was elected President of the British Veterinary Association. He is a past member of the DEFRA Antimicrobial Resistance Committee (DARC) and the Medicines Committee of the Federation of Veterinarians in Europe (FVE).
Peter is also Deputy Lieutenant for Gwynedd and a trustee of the The North Wales Police and Community Trust