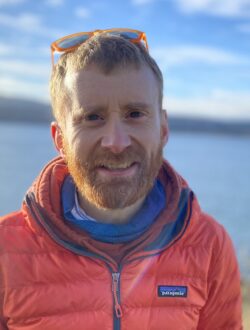 Job Role
Adam's role is to bring data-driven approaches to research on livestock diseases, particularly helminth parasites of sheep and cattle.
Biography
My background is in evolutionary ecology and I did a PhD at the University of Edinburgh on associations between parasite infection and life-history variation in the wild Soay sheep population living in the St Kilda archipelago. I then did post-doctoral work at the Universities of Sheffield, Edinburgh and Stirling on life-history evolution in pre-industrial humans, the parasitology of Asian elephants, and trade-offs between parasite resistance and reproduction in the Soay sheep. All of my research used large, longitudinal data sets and a variety of multivariate statistical techniques to see through messy data to the patterns below.
In 2018 I moved to Moredun as a Research Fellow, with the goal of applying these techniques to increasing our understanding of livestock disease and developing ways of mitigating the impact of parasites on animal health, welfare and productivity.
I'm currently an Associate Editor at "Ecology and Evolution", Statistical Reviewer for "Veterinary Record", a committee member at the British Association for Veterinary Parasitology and a member of the British Society for Parasitology.
Current Research
Animals in any population, wild or domesticated, vary enormously in their responses to infection. Some mount effective immune responses that clear the infection (resistance); some appear to continue to thrive in spite of infection (tolerance); others deal poorly with the infection and succumb to its effects (susceptible). My interest is in asking how much individuals vary, how this variation comes about, and working out how we can exploit this variation to devise strategies for the management of disease, including breeding and management of the environment.
My main focus is on helminth parasites of sheep (gastro-intestinal nematodes) and cattle (liver fluke) and I collaborate with colleagues who are experts in immunology and parasitology and producers and commercial companies with more knowledge of animal production. I mainly used data collected from large-scale field trials, abattoirs, and still continue to work on St Kilda Soay sheep. I also use meta-analysis to make sense of the results of past studies on important topics in livestock disease.