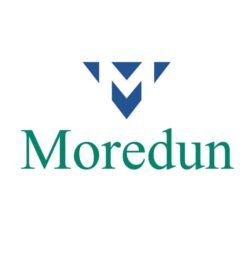 Clare Hamilton
(PhD)
Job Title:
Senior Research Scientist
Staff ORCID ID:
0000-0002-2101-5194
Contact Email:
[email protected]
Contact Number:
0131 4455 111
Address:
Moredun Research Institute, Pentlands Science Park, Bush Loan, Penicuik, Midlothian EH26 0PZ
Job Role
Clare's current research focus is on the role of host and pathogen in characterising T. gondii virulence. She is also interested in food safety, particularly foodborne toxoplasmosis (she is a registered specialist with the FSA).
Clare is also part of EPIC, where her work focuses on Cryptosporidium spp. and how molecular profiling can inform on potential transmission routes of the parasite at farm-level.
Biography
Clare received her undergraduate degree in Zoology from the University of Edinburgh (2000) before joining Moredun as a research assistant in parasitology.
Whilst in that role, Clare completed a Masters by Research (University of Edinburgh; 2003) on Cryptosporidium parvum in shellfish. She went on to gain a PhD (Trinity College Dublin; 2005) in research on Toxocara canis before taking up a postdoc position (Dublin City University; 2005-2008) working on liver fluke. Following this, she held a lecturing position at University College Dublin (2008-2012) teaching parasitology and immunology to veterinary students.
Clare joined Moredun in 2013 and managed a collaborative research project with Ross University School of Veterinary Medicine in St. Kitts (West Indies) investigating the epidemiology and genetic diversity of T. gondii in the Caribbean. This sparked her interest in pathogen virulence.
Current Research
Current research, funded by a BBSRC-FAPESP responsive mode grant (2020-2023), focuses on characterising T. gondii virulence using cells and enteroids from ovine, murine and human hosts. This is in collaboration with University of São Paulo, Biomathematics and Statistics Scotland (BioSS) and Newcastle University
Investigating the incidence, viability and genetic diversity of T. gondii in retail meat samples in Scotland (Scottish Government Strategic Research Programme 2016-2021).
Molecular epidemiology and transmission dynamics of Cryptosporidium spp: detection, speciation and typing of isolates from environmental samples (water samples as well as faecal material from livestock and wildlife) generated from catchment areas (EPIC).
Involved in investigating causes of mortality, abortion and reproductive losses of cattle and small ruminants in Tanzania (SEBI-TZ project; University of Glasgow).