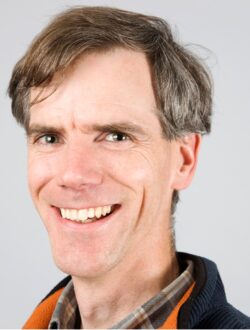 Craig Watkins
(DPhil)
Job Title:
Principal Research Scientist
Staff ORCID ID:
0000-0002-9965-173X
Contact Email:
[email protected]
Contact Number:
0131 4455 111
Address:
Moredun Research Institute, Pentlands Science Park, Bush Loan, Penicuik, Midlothian EH26 0PZ
Job Role
Research: to manage and control Johne's disease (JD)
Funding: facilitating innovative research
Collaboration: Initiate/maintain links with scientists/stakeholders
Knowledge Exchange: to academics, stakeholders and the public
Biography
Craig graduated with a degree in Microbiology from Aberdeen University and worked at the James Hutton Institute in Dundee (formally SCRI) before attaining a DPhil at the University of Oxford.
After a postdoctoral position on gene therapy at Leeds University, he joined the Royal (Dick) School of Veterinary Studies at the University of Edinburgh for the next 5 years, working on Orf virus vaccines and host (sheep) responses to Mycobacterium avium subspecies paratuberculosis (MAP, the infectious agent responsible for Johne's disease in ruminants).
Craig joined the Moredun Research Institute as a postdoctoral scientist in 2003. Over the past 18 years, Craig's interests have applied molecular approaches to the understanding of host immune responses to disease and, bacterial genomics, with respect to (MAP). Recently his research has extended to studying the microbiota of the ruminant intestine infected with MAP and/or co-infected with parasites.
Craig supervises a number of postgraduate students and is also closely involved in preparing and presenting science to the public through the STEM (Science, Technology, Engineering and Mathematics) network and the Communications team at the Institute.
He is a member of the Microbiology Society, International Association for Paratuberculosis, British Society for Immunology, STEM Ambassadors, International Veterinary Vaccinology Network (IVVN) and Bacterial Vaccines Network (BactiVac).
Current Research
Functional studies of MAP genes for vaccine development.
Immune responses oto MAP infection
MiSeq sequencing of 16S rDNA to assess intestinal microbiomes in sheep with different health conditions and assessing their associated environmental microbiota (soil and water). In collaboration with the School of Biological Sciences, Edinburgh University and James Hutton Institute, Aberdeen.
MAP transmission and contamination in milk and the environment.
On farm MAP control measures to reduced infection and improve welfare and productivity in the farming industry