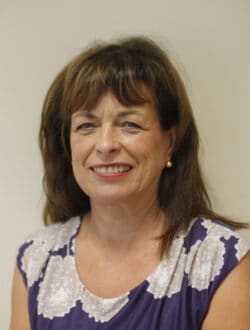 Dr Diana Morgan
(BSc, PhD)
Job Title:
Board Member - Moredun Scientific Ltd.
Biography
Diana graduated from the University of Strathclyde in 1974 with a BSc in Biochemistry. She then joined the research staff at the Beatson Institute of Cancer Research in Glasgow where she worked until 1988 and gained her PhD entitled ''Studies of the Surface Properties of Human Glioma Cells".
Diana has worked in the biopharmaceutical industry for over twenty years holding a range of senior technical, manufacturing and business roles. She spent almost twelve years with BioReliance located in Scotland and USA where her positions included Global Leader Manufacturing and Vice-President of Sales and Marketing. She was then appointed as Chief Business Officer with CMC Biopharmaceuticals located in Copenhagen and Seattle from 2006 – 2008. She is currently Business Development Manager for CENSIS Innovation Centre.