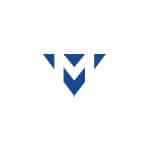 Ian Forbes
Job Title:
Board Member - Pentlands Science Park
Biography
Ian is Managing Director GRF Land and Property, a family owned multi-sector land and property company. GRF Land and Property asset manage and redevelop property assets throughout Scotland and the North of England, with a particular focus on the industrial sector. Ian's role also incorporates the management of GRF Farms, a family owned farming partnership.
Prior to his current role, Ian achieved a BSc (Hons) degree in Agri-Business Management at Newcastle University which incorporated a sandwich year with a national house builder. This was followed by a year with a residential property letting and management business in central Edinburgh, before undertaking an MSc in Urban Real Estate Management and Development.
Following completion of his MSc, Ian joined Galbraith property consultants in 2006 where he qualified as a Chartered Surveyor. Initially gaining experience in Development Consultancy, he went on to help established Galbraith's Commercial Agency presence in Scotland, before leaving that team to concentrate on Investment Agency and Private Client work. Ian left Galbraith in 2013.