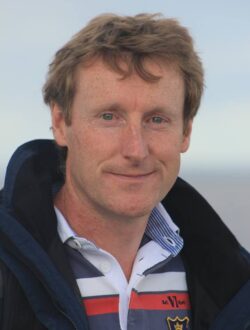 Job Role
Keith's job role is to lead innovative research projects focusing on improving livestock health and welfare.
Biography
Keith has a joint honours degree in Biochemistry and Immunology from the University of Strathclyde and a PhD in Immunology and Genetics from the University of Edinburgh.
He is interested in the genetic control of variation in immune responses to livestock pathogens and how this can be applied to preventing and controlling disease. He has conducted research in both the UK and at the International Livestock Research Institute (ILRI) in Kenya where he focused on the genetic control of immune variation to vaccination in African cattle. During this time, he also developed an interest in immunogenetics in wildlife populations.
Current Research
Keith currently leads a group at Moredun working on genetic variation and functional application of genes within the major histocompatibility complex (MHC) which are key to controlling the nature and specificity of immune responses to infection and vaccination in ruminant livestock populations.
He also leads a small group working on ruminant mastitis with a view to understanding, manipulating and targeting innate and adaptive immune responses within the mammary gland.