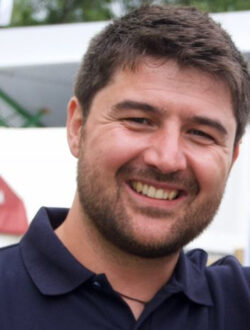 Marc Nicholas Faber
(BSc, MSc, PhD)
Job Title:
Research Scientist
Staff ORCID ID:
0000-0003-0276-8040
Contact Email:
[email protected]
Contact Number:
0131 4455 111
Address:
Moredun Research Institute, Pentlands Science Park, Bush Loan Road, Midlothian, EH26 0PZ
Job Role
Development of ruminant gastrointestinal organoid cultures as an in-vitro platform to study parasitic nematode infections and mechanism of host invasion.
Biography
B.Sc. Biology, Ruprecht-Karls-University of Heidelberg
M.Sc. Fishery Science and Aquaculture, Humboldt University of Berlin
PhD Zoology, University of Aberdeen.
I have been working on parasitic diseases in wildlife and farmed animals over the course my scientific career, investigating parasite-host interactions and early invasion events. I am working to establish molecular cell culture models to improve our tool kits to investigate these early invasion and manifestation events in the host animal by developing a range of 3D organoid cell culture models.
Current Research
I am working with bovine abomasal organoids to investigate early parasite-host repsonses using early larvale stages parasitic nematodes and their excretory secretory products. In addition, the 3D organoid cultures will be used to study the impact novel anti-helminthic drugs on nematode-organoid interactions.