This webinar provides presentations focused on livestock health and included the development of diagnostic tests for disease control and in support of animal disease surveillance schemes, and the importance of a One Health approach in disease pandemics. After the presentations, there was an opportunity to put questions to the panel on the Q & A facility to learn more about novel tests and approaches to livestock disease control.

Programme
— Dr Philip Robinson (Chair) – Welcome and introduction
— Speaker: Dr Stewart Burgess, Moredun – "Control of sheep scab: What does the future look like?"
— Speaker: Dr Mara Rocchi, Moredun – "Diagnostic tests development in support of surveillance schemes"
** Ten minute refreshment break **
— Speaker: Professor Lee Innes, Moredun – "Adopting a One Health approach to tackle zoonotic diseases"
— Speaker: Dr Hannah Shaw, Harper Adams – "From Moredun to Harper – a focus on livestock health"
— Dr Philip Robinson (Chair) – Panel discussion Q&A
— Dr Philip Robinson – Round-up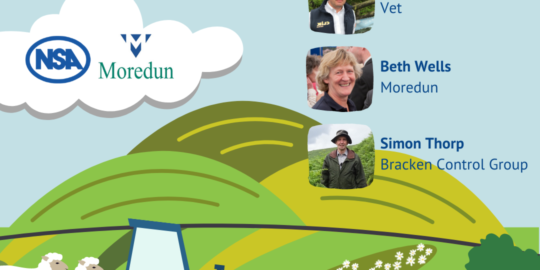 Moredun & NSA webinar: Tick control and louping ill
Chaired by Peter Myles, NSA Scottish Region, experts Matt Colston (vet), Beth Wells (Moredun) and Simon Thorp (Bracken Control Group) gave an evening webinar on reducing the risks of ticks and louping ill in your flock.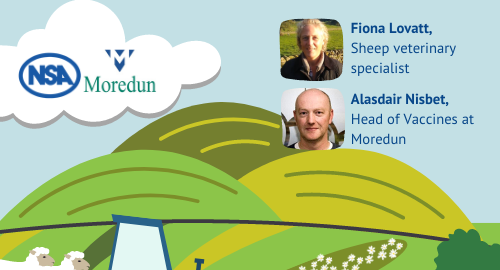 NSA/Moredun webinar: Sheep vaccines, what's current and what's coming
This webinar welcomes two industry experts to deliver up to date information on sheep vaccines.