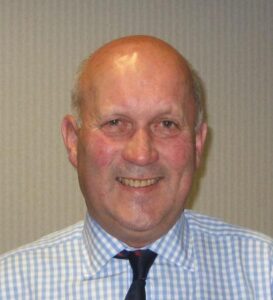 Many congratulations to Moredun Fellow and Regional Advisor John Scott on receiving an OBE in the New Years Honours 2022 Honours list.
Scottish Farmer and former MSP John Scott with 21 years in parliament, Mr Scott of Ballantrae, Ayrshire, is Scotland's longest serving Conservative MSP, narrowly missing out on re-election in May 2021 – but he was involved in campaigning on behalf of farmers long before his career in Holyrood.
Prior to his political career, he served as the convenor of NFUS's Hill Farming Committee and was one of the pioneers of Farmers' Markets, setting up Scotland's second market in Ayr, in July 1999, then founding the Scottish Association of Farmers Markets with the help of Douglas Watson and James Graham from SAOS.