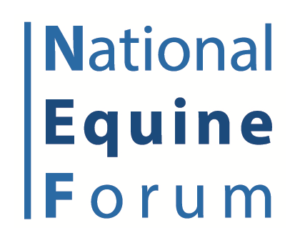 We are absolutely delighted to have been invited to present our work at the prestigious National Equine Forum.  Dr Beth Wells will be speaking at the Equine Health section, covering the exciting new research into grass sickness being undertaken at Moredun.
National Equine Forum
Thursday 3rd March 2022 from 10am – 4.30pm
Watch live and to submit questions via Slido, wherever you are!
For more information and tickets follow this LINK
Equine Health with David Mountford, Chair of the British Horse Council; Dr Richard Newton, Director of Epidemiology and Disease Surveillance, University of Cambridge; and Dr Beth Wells, Knowledge Exchange Specialist and Principal Research Scientist at the Moredun Research Institute.