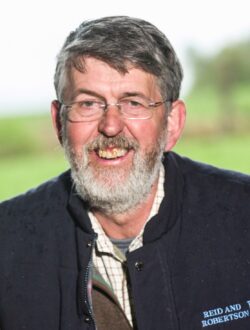 Bobby Lennox
Job Title:
Regional Advisor - North of Scotland
Biography
Bobby joined the family partnership at Shantron and Shemore Farms after graduating with a HNDA from Auchincruive in 1974.The farm is a 4000 acre hill sheep farm carrying 1500 ewes and 30 suckler cows, with all lambs being sold direct to abattoir and the calves sold store through the market. After a 6 month Young Farmers Exchange to New Zealand in 1979, Bobby started performance recording the Blackface flock, and was one of the founder members of the Blackface Sire Reference Scheme, (now the Maternal Sheep Group) of which he was Vice Chairman.
Bobby has been a past National chairman and President of the SAYFC, and has been a branch and area chairman of the NFU, and served on the LFA and Livestock committee's for many years, and has also served on advisory committees of QMS and RHET.
Over the last few years, the farms Agritourim business 'Lennox of Lomond' has been expanded from Self catering and B&B, to include Luxury adult Glamping, and a selection of different farm tours and experiences to try and help paint the real picture of what farming is about to the public, and counter the misinformation that abounds about agriculture.
In his spare time Bobby's hobbies include motorcycle trials, (he used to be in a motorcycle display team), but his main interest is sailing, having restored an old wooden yacht with his son in law, and enjoying cruising round the Firth of Clyde and Crinan and is a regularly catamaran club racer.