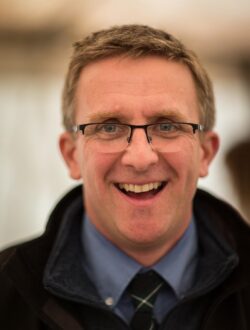 Colin Mason
Job Title:
Regional Advisor - South of Scotland
Biography
Colin has lived and worked as a farm vet in South West of Scotland for 22 years.
He is currently a Veterinary Investigation Officer based at the SRUC's Disease Surveillance Centre in Dumfries.  His current role is very diverse and on a day-to-day basis it brings him into contact with vets, farmers and the wider agricultural industry across South West of Scotland to help investigate current animal health and disease issues.
He is currently on the board of the British Cattle Veterinary Association.
He lives in a small village and upland farming community with his wife Carol and 2 daughters, plus a diverse range of animals.  In any spare time he loves to get out in the hills on foot, bike or on skis.