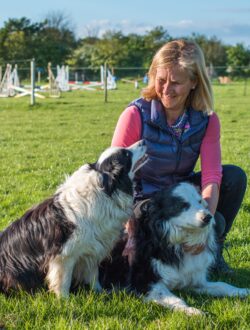 Guda Marina van der Burgt
Job Title:
Regional Advisor - South of England
Job Role
Guda graduated from Utrecht University as a Veterinary Surgeon in 1987.
She spent the first 15 years in mixed, mainly farm animal practice. Then followed 10 years at an APHA lab (formerly VLA) in Stratford upon Avon.
When the lab closed, she worked for two years in the pharmaceutical industry, before setting up her own pathology/ consultancy business, in partnership with her sheep farmer husband.
Her particular interest is preventative veterinary medicine – prevention is always better than cure!