Our Aquaculture business delivers contract research services to support the development of fish health products for the aquaculture sector.
We work with pharmaceutical companies and other organisations to conduct efficacy and safety studies in a range of aquaculture species.
All our regulatory work is conducted to the principles of Good Laboratory Practice (GLP) or VICH-GCP (Veterinary Good Clinical Practice), and the data generated is used to support the registration of a wide range of aquaculture products, including vaccines, anti-infectives, anti-parasitics, feed additives and novel feed materials. We also carry out early-stage proof of concept studies.
The species we focus on are salmon, trout, cleaner-fish and cold-water marine species. Some studies on warm water fish and shellfish are also possible.  In addition we can conduct feed attractant and palatability studies in shrimp.
Get in touch to learn more and to discuss your study requirements: [email protected]
Watch our video introducing our Aquaculture contract research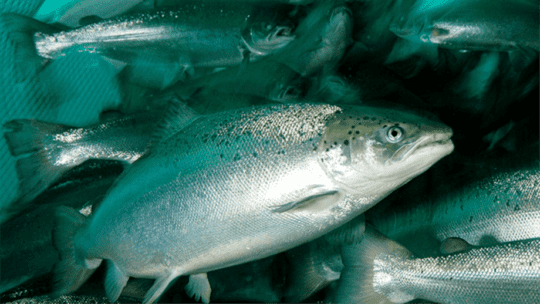 We have extensive experience of studies with a range of fish pathogens and have a portfolio of infectious disease models for use in efficacy studies, e.g. salmon Lice (Lepeophtheirus salmonis).
Contract studies for clients generate data supporting the registration of new veterinary products; we also carry out post-marketing studies. Our work includes design and planning of studies, the in-life phase, the analytical phase and production of the final report.
We have access to a range of aquaculture research facilities to conduct both marine and freshwater studies. The facilities provide high levels of environmental control and are fully compliant with regulatory standards for animal welfare, biosecurity and environmental protection.
We are supported by the Moredun Research Institute's aquaculture scientists who provide consultancy and specialist services as required.