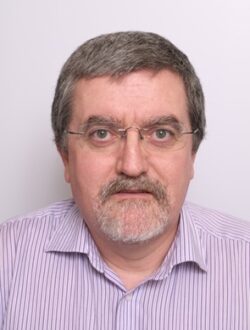 Professor David Hopkins
Job Title:
Board Member - Moredun Research Institute
Biography
David Hopkins is the Dean of Agriculture, Food & Environment at the Royal Agricultural University, Cirencester. He is a soil scientist having been the President of the British Society of Soil Science and is a Fellow of the Institute of Soil Science, and having been awarded a PhD and DSc in Soil Science from the University of Newcastle upon Tyne.
He was previously Professor and Head of the School of Life Sciences at Heriot-Watt University in which capacity he helped facilitate interaction between the University and the Moredun Research Institute. At an earlier stage he was the Director of Science at the Scottish Crop Research Institute (before the formation of the James Hutton Institute) where he was a member of the institute's executive and led the institute's interactions with universities and the strategy for diversification of non-Government grant and contract income. Whilst a Professor at the University of Stirling, he was Head of the School of Biological and Environmental Sciences and was a Royal Society of Edinburgh Research Support Fellow.
He is currently a member of Defra's Advisory Committee on Releases to the Environment (which advises UK ministers on matters related to GM organisms in the environment), a Director of Royal Agricultural University Enterprises Ltd and a Trustee of both the Africa Land and Food Fellowships Trust and the British Society of Soil Science. He has extensive research experience in both cold (polar) and hot desert systems, and enduring research and consultancy experience in southern Africa.