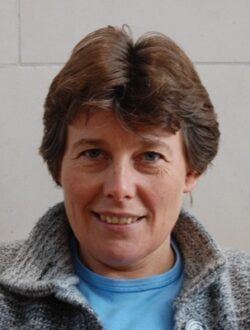 Professor Diana Williams
Biography
Professor Diana Williams is a veterinary parasitologist with interests in the immunology, pathogenesis and epidemiology of parasites affecting livestock.
Currently Diana heads a large research programme which aims to improve control of Fasciola hepatica (fluke) in sheep and cattle. Diana obtained a BSc (Hons) in Zoology and PhD from the University of Nottingham, spent three years at the Cambridge Vet School working on calf pneumonia before going to the International Livestock Research Institute in Kenya where she spent eight years working on control of bovine trypanosomiasis, one of the most serious diseases affecting cattle in sub-Saharan Africa.
Diana was appointed lecturer in veterinary parasitology at the Liverpool School of Tropical Medicine in 1994 and moved to the Institute of Infection and Global Health, University of Liverpool, in 2008 as Professor of Veterinary Parasitology.