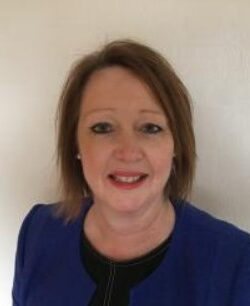 Jill Hodgson
Job Title:
Head of Human Resources
Contact Email:
[email protected]
Contact Number:
0131 4456 155
Address:
Pentlands Science Park, Bush Loan, Penicuik, Midlothian EH26 0PZ
Job Role
Jill was appointed Head of HR in July 2015, where she is responsible for the Group Human Resource Function. Her role includes effectively planning, design and evaluation of human resource related initiatives that support the organisational strategic goals.
Jill is a member of the Senior Management Group and is an HR Professional with significant experience delivering an effective and comprehensive HR Service.
Biography
Before joining Moredun, Jill worked for the Scottish Police Service where she provided a professional HR Service for senior police officers, forensics staff and civilian staff at various sites across Scotland.
Jill holds membership of the Chartered Institute of Personnel and Development as well as a postgraduate Diploma in Management. She is responsible for providing specialist advice to senior management and staff on all HR issues across the Moredun Group, centering on driving people management strategy and managing the HR Team, procedures and processes.