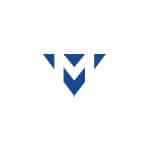 Louise Welsh
Biography
Louise Welsh has worked at a high level in the agriculture and food industries for over fifteen years, including five years in senior management at Morrison's, one of the UK's big four retailers. She has an in depth knowledge of all stages of the food chain; from the farm, through to processing and manufacturing and all the way to the end consumer.
Louise is currently Deputy Chair of Food Standards Scotland, the public sector food body for Scotland. Louise is also a board member at Quality Meat Scotland, the red meat industry body, and chairs the Standards Setting Body for the QMS Cattle and Sheep Assurance Scheme.
Prior to working in the food sector, Louise was a journalist and worked for BBC Scotland. She is a skilled communicator and negotiator.