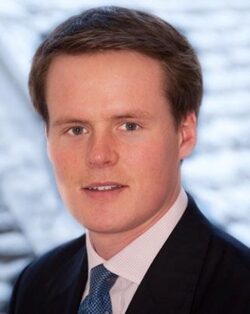 Peter Scott Aiton
Job Title:
Chairman of Pentlands Science Park
Biography
Peter Scott Aiton was appointed Chairman of the Pentlands Science Park in December 2020.
Peter is a Chartered Building Surveyor and a Partner within Galbraith property consultants. He started his career in London before returning to Scotland in 2010. The Galbraith Building Surveying team has grown significantly over the last ten years and cover both professional advisory and project management work in all construction and property sectors throughout the UK.
Peter is also part of a family farming partnership at Legerwood in the Scottish Borders. Legerwood is a mixed farm with 700 acres of arable, 1,100 Lleyn breeding sheep and 160 suckler cows. All livestock is finished on farm with selectively bred replacement ewe lambs retained and sold on to other flocks.
The partnership diversified in 2016 by converting the original farm buildings into luxury accommodation and installing a biomass system to heat properties and the grain drier. Legerwood can sleep up to 23 people and specialise in large gatherings and special occasions. The accommodation can include flexible catering options to suit each team and they take pride in serving their own farm produce and promoting other local businesses.