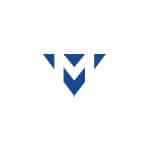 Professor Willie Donachie
(BSc, PhD)
Job Title:
Board Member - Moredun Scientific Ltd.
Biography
Willie graduated from the University of Glasgow in 1978 with a BSc (1st Class Hons) in Microbiology and immediately joined the staff at the Moredun Research Institute in Edinburgh, where he gained his PhD in 1984 for studies on experimental vaccines for Mannheimia haemolytica infections in ruminants.
Willie was Managing Director of Moredun Scientific between 2012 and 2014, having previously been Deputy Director of Moredun Research Institute for 14 years.
Willie holds Visiting Professorships at the University of Glasgow and Heriot Watt University.