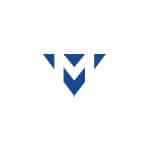 Alan Murphy
Job Title:
Board Member - The Moredun Foundation
Biography
Alan qualified from Glasgow University Veterinary School in 1990 and spent sixteen years in private large animal practice. Whilst based predominantly in the North West he also worked in Yorkshire, Northumbria and East Anglia. In practice he worked with all sectors of the livestock industry and was awarded a Diploma in Bovine Reproduction with Liverpool University.
In 2006 he joined the Veterinary Laboratories Agency (VLA) as a Veterinary Investigation Officer (VIO). This enabled him to pursue a career in gross pathology and disease diagnostics of livestock species. In addition to this he developed additional expertise in areas such as zoonosis, notifiable disease, teaching and food safety. Further qualifications beckoned and he gained an MSc in Applied Toxicology whilst in this role.
The VLA laboratory he was based at acted as a clinical associate of Nottingham Veterinary School, teaching final year students. He has published a number of peer reviewed journals and presented at both national and international conferences.
Following the review of surveillance provision in England and Wales, his VIO role was discontinued. He took up the role of senior large animal pathologist and laboratory manager with the Origin Animal Health Group, based at Sutton Bonington. This allowed him to maintain his teaching role with the Nottingham Vet School in conjunction with provision of a post mortem service for local livestock practitioners.
He has recently established an independent consultancy business and is now looking for opportunities to develop this service full time. He is currently on the British Veterinary Association's Continuing Professional Development Committee providing guidance on livestock training for practitioners.
He also works part time at the Shrewsbury Veterinary Investigation Centre so keeps up to date with both the current endemic disease patterns and new and emerging issues.