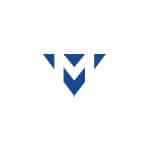 Jospeh Angell
(BVSc, MSc, DipLSHTM, PhD, MRCVS)
Job Title:
Regional Advisor - Wales
Biography
Joe Angell graduated from the University of Liverpool in 2008 before entering mixed practice in north Wales.
Whilst in practice he carried out research into drunken lamb syndrome and after 3 years he returned to Liverpool to do a PhD in the epidemiology of contagious ovine digital dermatitis (CODD) whilst concurrently doing an MSc in Epidemiology at the London School of Hygiene and Tropical Medicine and continuing to locum in practice. After completing his PhD and MSc in 2015 he spent a further period in full time academia at Liverpool before returning to practice.
He now carries out day to day clinical duties, holds an Honorary Fellowship at the University of Liverpool and continues to carry out research on a variety of themes as well as some consultancy.