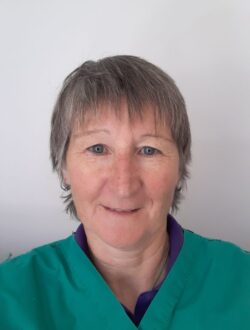 Kate Hovers
Job Title:
Regional Advisor - Wales
Job Role
Kate is a qualified vet (40 years) with a particular interest in sheep.
A member of the NSA Cymn committee (chair from 2020 – 2024).  A director of the Wales Veterinary Science Centre where I do occasional days on post mortem duty and facilitate CPD for vets and farmers,
Past President of the Sheep Veterinary Society.
I live on my partner's small hill farm where we keep a variety of Welsh hill breed.  I also run, cycle and ride my horse over the local hills in fantastic scenery shaped by generations of farmers.