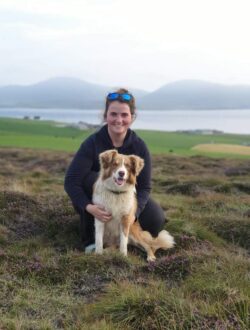 Louise Dearness
Job Title:
Regional Advisor - North of Scotland
Biography
Louise currently works for a Veterinary practice as an A.I technician and SQP. A very rewarding job with great opportunities to learn.
Runs a 200-acre farm with 80 breeding ewe and 30 breeding beef cattle with her partner and hopes to grow their flock/herd in the future
In her spare time away from the farm she enjoys walking with her dogs, in the lovely location of Orkney.