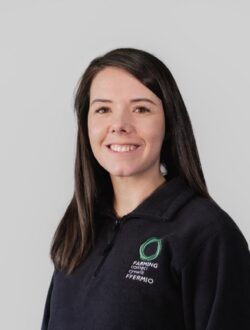 Menna Williams
Job Title:
Regional Advisor - Wales
Biography
Menna, her partner and two children farm in mid-wales, a breeding partner for Innovis running a flock of Abermax ewes and a grass-based dairy beef enterprise.
The farm is a proof concept for 'Arwain DGC' project which aims to reduce the use of antimicrobials.
Menna has worked for Farming Connect for the last seven years as part of the Technical team focusing on establishing on farm projects to drive knowledge transfer and the uptake of new technologies on farms in Wales.
Menna has a particular interest in animal health issues and is a SQP for PMO VPS products.