Last month saw the launch of 'Food for thought', an animated online resource, hosted on the SEFARI website, featuring a new interactive farming landscape, where you can explore key aspects of sustainable livestock production in Scotland, and the underpinning research and resources held by the SEFARI Institutes and our key stakeholders.
The project was born out of an 'Informing and influencing public opinion towards supporting UK livestock farmers' workshop held at Moredun back in 2019. The general feeling at the time, which still pervades today, was that we, as the livestock research community, need to support and inform farmers, through both research and communications, on how to best promote fair, balanced, and more impactful, positive stories about the livestock industry.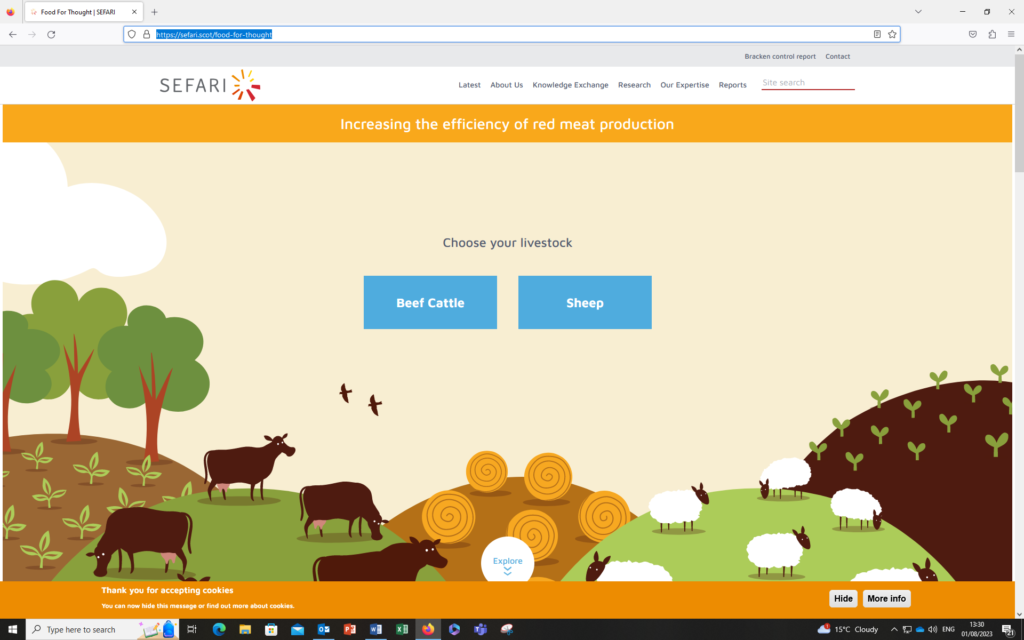 We were able to focus on the development of the resource during covid, and were able to bring our expert animator, Selina from @PingCreates onboard to help improve the user experience, we're sure you recognize the style and cast of characters from Moredun's animation series?
While 'Food for thought' doesn't pretend to be a one-stop shop for all things livestock-related, it does attempt to promote a wider and better understanding of the Scottish livestock industry, including the positive benefits of eating safe and nutritious food, alongside the environmental, social and economic benefits that livestock farming can bring. We hope to update the resource as new information becomes available, so watch this space! Hope you enjoy exploring the site! J
With thanks to all contributors, especially Beth Wells (Moredun), Lorna Dawson (James Hutton Institute), Selina Wagner (@PingCreates) and SEFARI Gateway for funding.